We Help Business Consultants Add $100k to $500k in Revenue In 12 Months or Less, Without Burning Out.
Does This Sound Like You?
You started a B2B consulting business (Management, Operations, IT, HR, Nonprofit, etc.) and easily grew to 6 figures in annual revenue. But has growth now plateaued?
Are you outstanding at solving major business problems for your clients, but also experience 'feast and famine'? You have several great clients for a few weeks or months but once your projects are done, you find yourself scrambling for more clients.
You built your business off of referrals but feel they aren't predictable? You need a more reliable system that consistently generates qualified sales opportunities.
Do you offer various services to many different types of clients and aren't clear who your ideal client is? Do you tend to take on any client that comes your way even if they pay you less than you deserve?
Are you dependent on 1-2 major clients and if so, do you often feel stressed when you think about what will happen to your business if you lose those clients?
And finally, your clients want more of YOU so you're personally involved in most engagements. Does your busyness prevent you from finding new clients for your business?
If any of the above sounds like you, then you might be a great fit for the
Consulting Mastery System™
Consulting Mastery System is a proven process for independent business consultants and owners of boutique firms to add $100k – $500k in revenue in 12 months or less and do so from anywhere in the world. Without chasing, convincing, or sending endless proposals that never get replied to.
Faheem Moosa, former management consultant and consulting business owner, personally guides you through the exact steps you need to add big ticket consulting clients as long as you have a transformative service that solves a major problem for your market. With Consulting Mastery System, you don't need to send cold emails, attend networking events, or rely on referrals.
Why You Should Invest in the Consulting Mastery System™
Increase Revenue & Profit
Reach ideal clients, charge higher fees, win more 6-figure clients and increase your income.
Spend just under 1 hour a day of your personal time on marketing. No need to spend hours on end experimenting with random activities.
The best clients are those that WANT to work with you and value your support and expertise. What will that do for your consulting business?
Be More Confident & Relaxed
Stop worrying about where your next client is going to come from. Build an active sales pipeline and waiting list.
Create Structure & Systems
Ensure long-term cash flow and growth by creating marketing & sales systems that make your business run successfully without your constant intervention.
Get support and mentorship to execute your plans on time.
Training Alums of these Stellar Organizations
The best part about working with Faheem and the training program is that he's laser focused on results and goes out of his way to help you get those results and get new business.
Former Consultant, Accenture UK
and Founder, IP GrouP
As a result of working with Faheem, I have signed multiple 6-figure consulting contracts and more importantly, I have a sales and marketing system that works consistently.
Managing Principal, Chestnut Street Consulting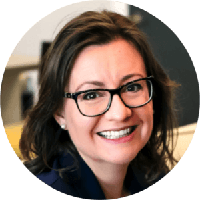 My business grew 4x during the 5 months we worked together! Faheem helped me achieved the outcomes I wanted.
Founder, Marmon Consulting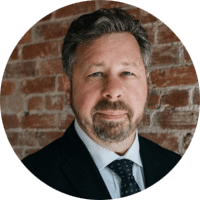 There is no doubt in my view that I would not have likely interacted with potential clients without Faheem's coaching and training.
Owner, Lynx Business and Program Management Solutions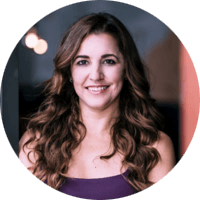 Faheem truly understands business, sales and service-based businesses. He was also very approachable and keen to offer advice and help whenever I needed it.
Founder, Mary Wales Consulting
Through this approach I have landed 3 new clients in the last 60 days which i estimate will bring in a minimum of 6 figures in 2022!
Book a Breakthrough Call Today to Learn More