You're a busy consultant who's also running a business. Here's a book recommendation that will help you solve ONE out of your TWO biggest problems 👇
Your two biggest problems as I see it:
1. You don't have expertise with promoting and selling services. You don't know what works best.
2. You don't have time to promote and sell consistently because you're too busy delivering deadline-driven client engagements.
Winning You Week by Demir & Carey Bentley is an excellent read that teaches you how to break down your week so you get the most out of it (with plenty of time for rest and relaxation as well).
Learning to manage yourself and your time are as important as learning functional business skills like marketing, sales, etc. There's a lot of profit hidden in how we use the 168 hours available to us every week.
So check out the book and I hope it helps you.
Would you like me to do a detailed breakdown of the book at one of my Consulting Growth Hour sessions? LMK in the comments. If there's enough interest I'll do it.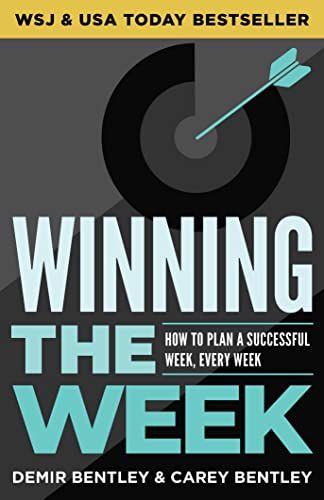 —
Ready to add $100k-$500k revenue to your consulting business in 12 months or less without burning out? Schedule a call and let me show you how.
Image credit: Takumi Park