Former Consultant, Accenture UK
and Founder, IP GrouP
I started working with Faheem when my consulting business was in a difficult situation. I had an outdated sales process and my business was run off networks and referrals. I had no lead generation process to get new and fresh clients. Within 10 weeks of working with Faheem, I had a redefined, new sales process. I had a pipeline of leads I could follow up with. I was talking to 8 qualified leads per month and I also was able to land a high-value and high net worth client in that period.
The best part about working with Faheem and the training program is that he's laser focused on results and goes out of his way to help you get those results and get new business. If you're thinking of joining the program, what I'd say is – do it. It's high value training and personally I haven't seen any training like this anywhere else. So go ahead – do it, enjoy it and I'm sure you'll get results with Faheem.
Managing Principal, Chestnut Street Consulting
Faheem Moosa's coaching and mentorship have given my consulting business a significant cash flow boost. I already had a successful consulting business but I knew I could do better. I wanted help with reprogramming my sales and marketing approach to increase deal flow. I was landing new deals through my network but they simply weren't enough.
Faheem changed all that. He gave me all the tools and support I needed to reimagine my business from market selection to offer creation, communicating value, attracting ideal clients and closing deals. He is always ready to help and cares about your results. That's what made the difference. I could've tried to do all of it myself but it would've taken me a long time. With Faheem's help I got there much faster.
As a result of working with Faheem, I have signed multiple 6-figure consulting contracts and more importantly, I have a sales and marketing system that works consistently. The best part is that I no longer rely solely on my network for new deals.
From an ROI perspective, working with Faheem has been a very successful investment. I cannot recommend him enough.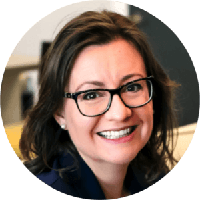 Best-selling Author
Founder, Marmon Consulting
Faheem's coaching program offers a step-by-step process that teaches people how to master their sales skills. He excels in strategically positioning his clients for successful engagements. Before I started working with Faheem, I didn't have consistent approach on how to acquire new clients. Since working with Faheem, I now approach the sales process with confidence, and attribute my business growth to the knowledge I've gleaned from him.
Faheem is personable, professional, and he truly cares about his clients and their success. My business grew 4x during the 5 months we worked together! Faheem helped me achieved the outcomes I wanted in my business and I highly recommend working with him.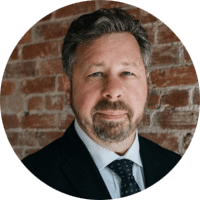 Owner, Lynx Business and Program Management Solutions
I had approached Faheem Moosa upon reading a posting that he made within LinkedIn. My business was building at a slower rate than needed and what Faheem was conveying through his article resonated with me. His service offering in terms of a process and training that could potentially bolster my efforts seemed exactly what we needed. We made the connection and the rest is history.
Faheem is a very personable fellow with the right skillset to help business consultants achieve new levels of success. His hands-on approach, coaching and training supplemented with course documentation is well developed and useful each step of the way. I use what I have learned including various tools Faheem provided on a daily basis.
There is no doubt in my view that I would not have likely interacted with potential clients without Faheem's coaching and training. In fact, proof of value is that it has generated new clients for my business, and we are now on a positive trajectory for further success as a result.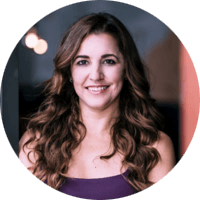 Founder, Mary Wales Consulting
I'm so happy that I had the opportunity to work with Faheem. Since working with Faheem, how I go about sales and client development is totally different. His services provided me with valuable knowledge, expertise and actionable tools that will forever help me and my business when it comes to sales and client development.
From day one, it was clear that Faheem truly understands business, sales and service-based businesses. He was also very approachable and keen to offer advice and help whenever I needed it. His client attraction methods work really well and I 100% recommend him without reservation.
Owner, SharePoint, Inc. Los Angeles, CA
For the past 17+ years I have enjoyed running a successful IT Consulting practice as an Independent Microsoft SharePoint | M365 Consultant. The work has been fun, exciting and profitable.
But knowing where to focus my marketing efforts has always been a major challenge. Many of my clients come to me directly, there are referrals, body shops that need a part time expert, and still others are Microsoft Consulting firms who need to add talent to their Team on a project by project basis. I did not have enough time in the day to target them all.
One day last year while browsing LinkedIn a posting from Faheem at Consulting Leap caught my eye. I have a strong marketing background and so I must admit I was skeptical, but the more I read and learned about his approach the more interested I became. When we finally had a consultation call, it became crystal clear that Faheem really understood exactly why I was stuck, what my opportunities were, and how to best develop an ongoing strategy and keep my sales funnel full.
Faheem developed a custom approach to his Consulting Mastery System that fits my strengths and my comfort level. Through this approach I have landed 3 new clients in the last 60 days which i estimate will bring in a minimum of 6 figures in 2022!
By far the best part of working with Faheem is his openness and listening skills, plus his ability to tweak things to make me more comfortable. Additionally he was provided me with many resources that have proven invaluable.
Anyone in consulting who needs to take a step back and laser focus their marketing efforts to close profitable deals needs to talk to Faheem and follow his posts. He really knows his stuff, is a pleasure to work with, and the ROI has been far greater than I could have hoped.
Book a Breakthrough Call Today to Learn More